Up to $2,000,000 of Veterinarian Funding available
Interested in funding for veterinarian?
100% TRANSPARENT FUNDING UP TO $2,000,000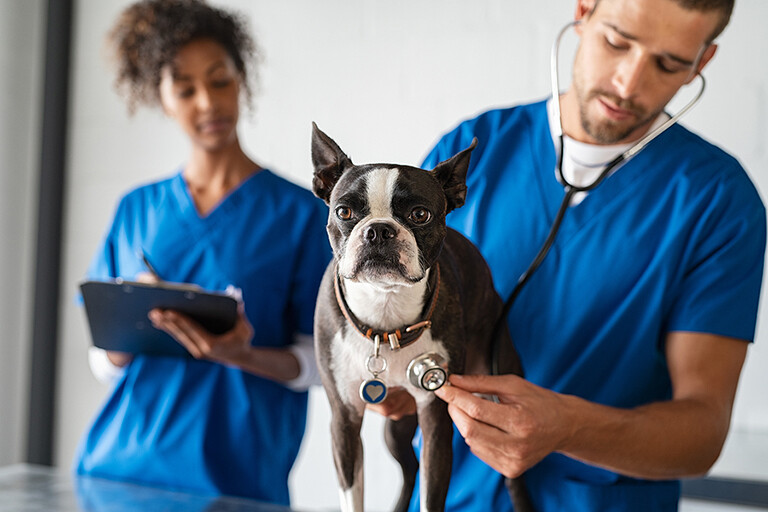 At Fundkite we love pets, who doesn't? We have helped animal care providers all over the Country by providing funding for veterinarian services. In today's veterinary world, customers expect gold standard service with the latest diagnostic equipment, surgical tools, medication, and treatments, all at an affordable cost. The increasing financial challenges of maintaining an independent vet practice are pushing many businesses to sell out to bigger corporations, a trend that is projected to grow over time. In such a competitive landscape with advancing equipment and rising medical regulations, many solo practitioners are avoiding the tightfisted banks and turning to alternative funding options for assistance. Funding for veterinarian services can help take some of the bite out of owning your own vet business by providing the capital boost you need to succeed.
That's where Fundkite comes in. Fundkite's experienced underwriting team makes our application process incredibly fast, and our boutique financing allows our staff to develop a plan an offer tailored to your business's unique needs and growth goals. Most importantly, we believe in 100% transparency. Our experienced staff will walk you through every detail of your funding offer and answer any questions you may have. So take a look at what Fundkite can offer you and secure veterinarian services funding today.
to help veterinarians succeed
to help veterinarians succeed
how to grow with your veterinarian Funding
– Our Handpicked Tips for Growth
Fine-Tuning Your SEO
If a brand-new customer walks through your door tomorrow, there's a good chance that they found you online. Your online presence is super important for developing your customer base. And the best way to do this is through fine-tuning your SEO (search engine optimization) so that you show up on the top of the Google results page. For you, this might mean implementing a blog for the first time or adjusting your website's copy. Hiring a professional to take care of this is always a great idea. Funding for veterinarian can help you pay down those costs immediately, so you can grow your business.
Online Communities Inspire Trust
Are there any local community boards where people talk about their pet problems? How about county or state ones? Developing a presence on one of these sites and offering some of your professional medical advice can be a great way to develop new customers. If people see how generous you are with your knowledge online, they might be inspired to bring their pet in for their next visit. Who knows? You might even have fun doing it.
Growing a Bigger Team
There's only so much business that you can handle with your staff at its current size. Veterinarian funding from a trusted partner like Fundkite can help pay for the overhead associated with growing your staff. Don't let your workforce size impede you from increasing your revenue today and adding trusted and well-trained members to your staff. Sometimes you have to spend a little money upfront to see big dividends later.
FundKite funding will provide you with working capital that considers your business's particular financial requirements and goals. The experienced staff at Fundkite takes transparency very seriously and will provide you with direct answers to any questions you may have. Our Revenue Purchase Agreement is straight forward with funding amount and fees found easily on the first page.
Our in-house underwriters are passionate about getting you the funds you need to grow your business. That's why we don't look at your credit score alone, we consider more comprehensive aspects of your business which reflect on the health of your operations. We are passionate about helping your business succeed—the last thing we want is to impede your progress.
We understand how timing is everything when it comes to acquiring capital for your business. Receiving the funds you need three months from now might be too late. That's why FundKite prides ourselves in putting cash into your hands as quickly as possible. Qualified applicants can receive funding in as soon as 24 hours.
Here at Fundkite, we believe that small businesses are the lifeblood of every community across this country. Our passion for helping entrepreneurs succeed is what motivates us to get out of bed every morning, and the joy we receive from watching our funding partners succeed is immeasurable. Let Fundkite back your business today and make sure that you have a leg up on the competition.
Veterinarian Funding Options
From $100,000 to $2,000,000
TRUSTED BY
BUSINESS OWNERS
SINCE 2015