Funding for Auto Repair Shop
UP TO $2,000,000 AVAILABLE Funding for Auto Repair Shop.
100% TRANSPARENT FUNDING UP TO $2,000,000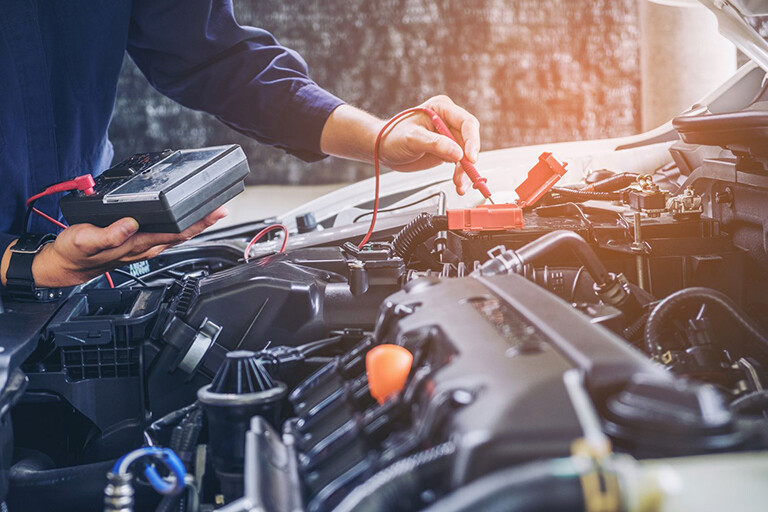 At Fundkite we offer Funding for Auto Repair Shop with a quick, transparent and seamless process. The automotive industry is hard-working and multifaceted with a unique set of entrepreneurial challenges. No matter if you're a small local shop or a nation-wide chain, getting the funds to expand and update your business is no small feat. Whether you need additional working capital to cover payroll gaps, update machinery and tools, or increase inventory, funding for auto repair shops can be hard to come by.
That's where Fundkite comes in. Fundkite's experienced underwriting team makes our application process incredibly fast, and our boutique financing allows our staff to create an offer tailored to your business's unique needs and growth goals. Most importantly, we believe in 100% transparency. Our experienced staff will walk you through every detail of your funding offer and answer any questions that you may have. So take a look at what Fundkite can offer you and secure auto repair funding for your shop today.
to help auto repair shops succeed
to help auto repair shops succeed
how to grow with your auto repair Funding
– Our Handpicked Tips for Growth
Engage with Online Communities
Beyond your social media presence, you should develop an online presence on automotive message boards, especially ones in your area. The internet is full of message boards for auto repair where people across the globe go to learn how to fix cars on their own. If you cultivate a helpful presence on a site like this by offering advice, you can use that to market and develop your brand.
Offer Incentives for Referrals
If you complete a big repair job for a client and they're satisfied with the service, give them an incentive for referring your business to their friends and family. This could be a discount on their next oil change or a tune-up. Just make sure you have a system in place to keep track of which customers have been recommended by your repeat clientele.
Manage your SEO
One of the most common ways for a new customer to find your business is through Google. And to make sure that your website appears on the first page of Google results, you need to manage and tweak your SEO. SEO stands for search engine optimization and involves incorporating targeted keywords into your website's copy. You can hire a marketing company to do this with your funding for auto repair from Fundkite, but you need to have a grasp on this important marketing concept regardless of whether you hire outside help.
Offer Seasonal Promotions
20% off winter tire rotations. $5 off all summer oil changes. Take advantage of the season and increase your revenue by offering seasonal discounts like these. This will involve a bit of marketing on your part, which can be paid for with funding for auto repair from Fundkite. But it could be well worth it, especially if you're trying to grow your business quarter after quarter.
FundKite funding will provide you with working capital that considers your business's particular financial requirements and goals. The experienced staff at Fundkite takes transparency very seriously and will provide you with direct answers to any questions you may have. Our Revenue Purchase Agreement is straight forward with funding amount and fees found easily on the first page.
Our in-house underwriters are passionate about getting you the funds you need to grow your business. That's why we don't look at your credit score alone, we consider more comprehensive aspects of your business which reflect on the health of your operations. We are passionate about helping your business succeed—the last thing we want is to impede your progress.
We understand how timing is everything when it comes to acquiring capital for your business. Receiving the funds you need three months from now might be too late. That's why FundKite prides ourselves in putting cash into your hands as quickly as possible. Qualified applicants can receive funding in as soon as 24 hours.
Here at Fundkite, we believe that small businesses are the lifeblood of every community across this country. Our passion for helping entrepreneurs succeed is what motivates us to get out of bed every morning, and the joy we receive from watching our funding partners succeed is immeasurable. Let Fundkite back your business today and make sure that you have a leg up on the competition.
AUTO REPAIR SHOP Funding Options
Up to $2,000,000 Per Location
TRUSTED BY
BUSINESS OWNERS
SINCE 2015