Funding for Construction Contractors
Up to $2,000,000 of Funding Available for Construction Contractors
Interested in construction contractors funding?
100% TRANSPARENT FUNDING UP TO $2,000,000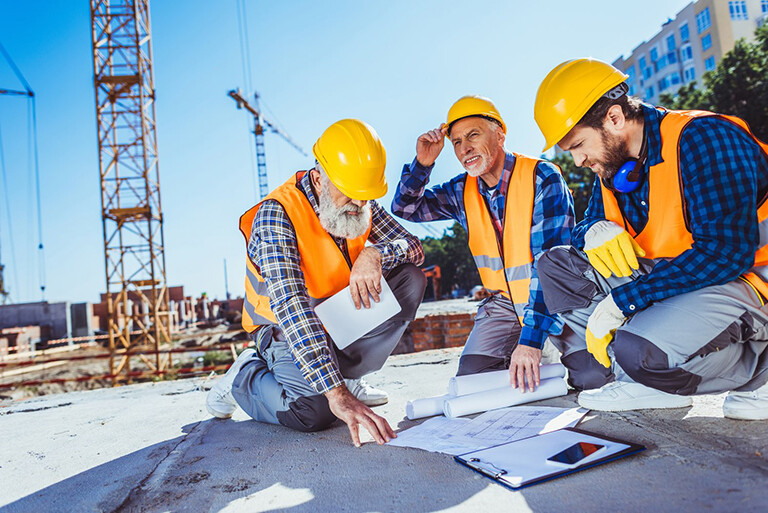 FundKite offers Funding for Construction Contractors in all fields of this industry. From carpenters, to electricians we understand your business and have many funding options available.
The construction industry is humming with client requests for custom homes, remodeling, offices, and additions coming in every day. But between fronting the cost of building materials, unexpected weather delays, and late-paying clients who require multiple change orders, craftsmen can get caught up in balancing the costs of materials and labor with invoices and cash flow. Many contractors get stuck in this middle area where they're forced to hire more people because they can't handle the workload, but profits aren't any higher.
With funding for construction contractors from a trusted partner, you can manage this dilemma and look forward to the future.
That's where Fundkite comes in. Fundkite's experienced underwriting team makes our application process incredibly fast, and our boutique financing allows our staff to develop an offer tailored to your business's unique needs and growth goals. Most importantly, we believe in 100% transparency. Our experienced staff will walk you through every detail of your funding offer and answer any questions you may have. So take a look at what Fundkite can offer you and secure construction contractors funding today.
to help construction contractors succeed
to help construction contractors succeed
want to grow from your construction contractors Funding?
– Our Handpicked Tips for Growth
Train Your Employees Regularly
Even if you have some of the best employees in the business, they could always learn more. So could you as a matter of fact. Take some time every quarter to educate your team on new developments in the industry or a technique or two that they haven't seen. Funding for construction contractors from FundKite can help you pay for some of those labor and equipment costs.
Quality Over Quantity
It would be amazing to receive every remodeling contract in your area, but the truth is there's only so much you can do with the number of employees and equipment that you currently have. While adding more workers to your fleet is a viable option, always remember not to overextend yourself. You want good word of mouth and solid reviews from previous jobs to help you expand.
Keeping Up with Technology
Following the latest technology available on the market can save you time and money in the long run. Though construction equipment isn't cheap, construction contractors funding from Fundkite can help you pay for some of these necessary costs. Also, your customers will feel like they're in safe hands when they see that you have the latest tools available.
FundKite funding will provide you with working capital that considers your business's particular financial requirements and goals. The experienced staff at Fundkite takes transparency very seriously and will provide you with direct answers to any questions you may have. Our Revenue Purchase Agreement is straight forward with funding amount and fees found easily on the first page.
Our in-house underwriters are passionate about getting you the funds you need to grow your business. That's why we don't look at your credit score alone, we consider more comprehensive aspects of your business which reflect on the health of your operations. We are passionate about helping your business succeed—the last thing we want is to impede your progress.
We understand how timing is everything when it comes to acquiring capital for your business. Receiving the funds you need three months from now might be too late. That's why FundKite prides ourselves in putting cash into your hands as quickly as possible. Qualified applicants can receive funding in as soon as 24 hours.
Here at Fundkite, we believe that small businesses are the lifeblood of every community across this country. Our passion for helping entrepreneurs succeed is what motivates us to get out of bed every morning, and the joy we receive from watching our funding partners succeed is immeasurable. Let Fundkite back your business today and make sure that you have a leg up on the competition.
CONSTRUCTION CONTRACTORS Funding Options
From $100,000 to $2,000,000
TRUSTED BY
BUSINESS OWNERS
SINCE 2015