Landscaping Business Funding
Up to $2,000,000 of Funding Available for Your Landscaping Business
Interested in Landscaping Business Funding?
100% TRANSPARENT FUNDING UP TO $2,000,000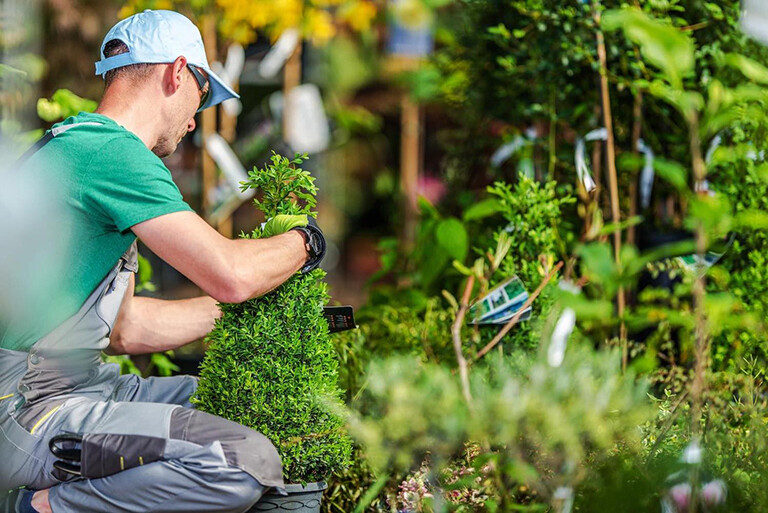 Despite the recent uptick in more attractive curb appeal for residential and commercial properties, no landscaping business owner is immune to the dry patches, thorny regulations, and weedy competitors in this industry. Landscaping businesses have a unique set of challenges: they're subject to numerous government restrictions, hiring and retaining long term employees is difficult, equipment is expensive, and there's a constant stream of fly-by-night, unlicensed operations popping up with unfair prices. Having the capital in your pocket to deal with these peaks and valleys is crucial, but unfortunately, most owners are unaware of the landscaping business funding available to them.
That's where Fundkite comes in. Fundkite's experienced underwriting team makes our application process incredibly fast, and our boutique financing allows our staff to develop an offer tailored to your business's unique needs and growth goals. Most importantly, we believe in 100% transparency. Our experienced staff will walk you through every detail of your funding offer and answer any questions you may have. So take a look at Fundkite's landscaping business funding offers and discover how we can help today.
to help landscaping business owners succeed
to help landscaping business owners succeed
how to grow with your landscaping business Funding
– Our Handpicked Tips for Growth
Invest in Quality Equipment
Faulty equipment is the bane of every landscaping business owner's existence. But skimping on equipment upfront can lead to serious problems down the line. That's why it's best to purchase the most reliable equipment the first time around. With funding for landscaping business from Fundkite, we can work together to get you the best equipment on the market.
Cultivate Your Brand
These days you're only as good as your brand. While service, pricing, and efficiency are crucial aspects of your business, your company's brand ethos and style are also intricate factors of your growth. So make sure that you're cultivating your brand at all times by upping your social media game, marketing to your community, and living your core brand philosophies every day.
Use Geo-Targeted Ads
Marketing using the latest geo-targeting technology allows you to focus your ads on potential customers in certain locations, whether it be zip code, county, or city. If a potential client has been searching for services like yours in these areas, then they are more likely to receive your geo-targeted ads. The cost of these ads can sometimes be expensive but landscaping business funding from Fundkite can help you eliminate some of those costs.
FundKite funding will provide you with working capital that considers your business's particular financial requirements and goals. The experienced staff at Fundkite takes transparency very seriously and will provide you with direct answers to any questions you may have. Our Revenue Purchase Agreement is straight forward with funding amount and fees found easily on the first page.
Our in-house underwriters are passionate about getting you the funds you need to grow your business. That's why we don't look at your credit score alone, we consider more comprehensive aspects of your business which reflect on the health of your operations. We are passionate about helping your business succeed—the last thing we want is to impede your progress.
We understand how timing is everything when it comes to acquiring capital for your business. Receiving the funds you need three months from now might be too late. That's why FundKite prides ourselves in putting cash into your hands as quickly as possible. Qualified applicants can receive funding in as soon as 24 hours.
Here at Fundkite, we believe that small businesses are the lifeblood of every community across this country. Our passion for helping entrepreneurs succeed is what motivates us to get out of bed every morning, and the joy we receive from watching our funding partners succeed is immeasurable. Let Fundkite back your business today and make sure that you have a leg up on the competition.
LANDSCAPE BUSsINES Funding Options
From $100,000 to $2,000,000
TRUSTED BY
BUSINESS OWNERS
SINCE 2015