Funding for Child Care Providers
Up to $2,000,000 of Funding for Child Care Providers available
Interested in child care providers funding?
100% TRANSPARENT FUNDING UP TO $2,000,000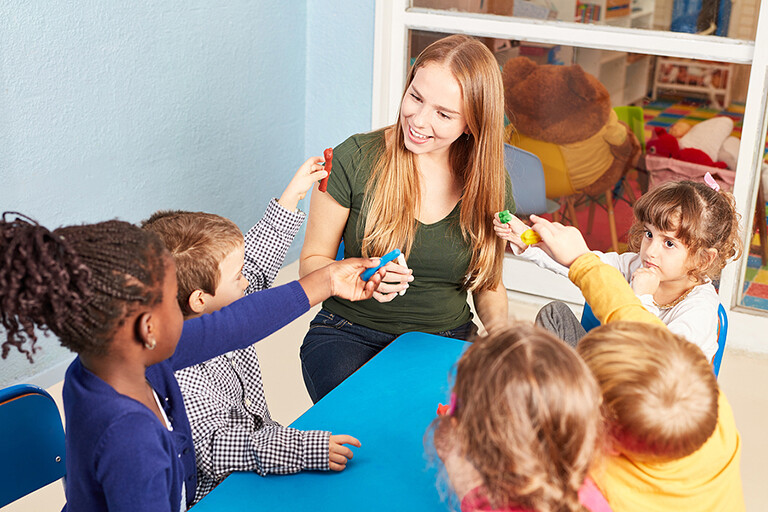 At Fundkite, we have extensive experience providing access to working capital for childcare providers across the country. Childcare Provider Funding can help solve for the inconsistency in cash flow to allow for expansion and improvements. A school, camp, or daycare doesn't always get to choose when upgrades need to happen either. New government-mandated curriculum requirements mean a hefty new batch of textbooks need to be ordered, recently passed safety regulations require new toys and equipment, and there's always the balancing act of staff to student ratios. In order to keep snack time, nap time, and recess running smoothly, a boost in working capital can be essential for keeping up with this ever-changing industry and impressing choosy parents. With the right funding for child care providers, you can nurture your business to create off-the-charts growth.
Fundkite's experienced underwriting team makes our application process incredibly fast, and our boutique financing allows our staff to develop an offer tailored to your business's unique needs and growth goals. Most importantly, we believe in 100% transparency. Our experienced staff will walk you through every detail of your funding offer and answer any questions you may have. So take a look at what Fundkite can offer you and secure funding for child care providers today.
to help child care providers succeed
to help child care providers succeed
how to grow with your child care providers Funding
– Our Handpicked Tips for Growth
New Staff Hiring
The truth is that there are only so many students you can teach with your current staff size. Though the physical size of your school also plays an important factor in this issue, the more staff you hire and train exceptionally, the better you'll be able to provide for your students and impress their parents. If you don't have the money to cover hiring new staff, funding for child care providers from FundKite can help mitigate these costs.
Classroom Renovations
Your classrooms need a touch-up every now and then to keep things looking fresh, but have you ever considered how much space you could free up through renovations? Renovating your building so that you can enlarge classrooms, provide more recreational equipment, and expand your facilities is one of the best ways to grow your business. Hire an expert to see how much space you have that's going to waste. If you don't have the funds to afford it right now, child care providers funding can provide you with the capital you need to get started.
Guest Speakers & Educators
You want your staff to have the best and most current information available to them. And one of the most surefire ways to accomplish this is to hire guest speakers and educators to spend an afternoon or more with your staff. There are a ton of educational experts who would be happy to come to your school and introduce your teachers to their expertise. Keep apprised on current developments or trends in the educational field to discover which speakers you'd like to invite to your school.
FundKite funding will provide you with working capital that considers your business's particular financial requirements and goals. The experienced staff at Fundkite takes transparency very seriously and will provide you with direct answers to any questions you may have. Our Revenue Purchase Agreement is straight forward with funding amount and fees found easily on the first page.
Our in-house underwriters are passionate about getting you the funds you need to grow your business. That's why we don't look at your credit score alone, we consider more comprehensive aspects of your business which reflect on the health of your operations. We are passionate about helping your business succeed—the last thing we want is to impede your progress.
We understand how timing is everything when it comes to acquiring capital for your business. Receiving the funds you need three months from now might be too late. That's why FundKite prides ourselves in putting cash into your hands as quickly as possible. Qualified applicants can receive funding in as soon as 24 hours.
Here at Fundkite, we believe that small businesses are the lifeblood of every community across this country. Our passion for helping entrepreneurs succeed is what motivates us to get out of bed every morning, and the joy we receive from watching our funding partners succeed is immeasurable. Let Fundkite back your business today and make sure that you have a leg up on the competition.
Child Care Providers
Funding Options
TRUSTED BY
BUSINESS OWNERS
SINCE 2015