Up to $2,000,000 of Funding Available for Veteran Owned Business
Interested in Veteran Business Funding?
100% TRANSPARENT FUNDING UP TO $2,000,000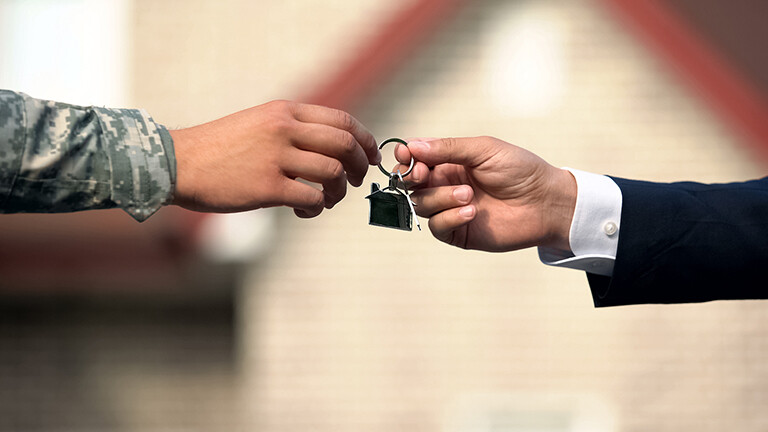 At Fundkite we love pets, who doesn't? We have helped animal care providers all over the Country by providing funding for veterinarian services. In today's veterinary world, customers expect gold standard service with the latest diagnostic equipment, surgical tools, medication, and treatments, all at an affordable cost. The increasing financial challenges of maintaining an independent vet practice are pushing many businesses to sell out to bigger corporations, a trend that is projected to grow over time. In such a competitive landscape with advancing equipment and rising medical regulations, many solo practitioners are avoiding the tightfisted banks and turning to alternative funding options for assistance. Funding for veterinarian services can help take some of the bite out of owning your own vet business by providing the capital boost you need to succeed.
That's where Fundkite comes in. Fundkite's experienced underwriting team makes our application process incredibly fast, and our boutique financing allows our staff to develop a plan an offer tailored to your business's unique needs and growth goals. Most importantly, we believe in 100% transparency. Our experienced staff will walk you through every detail of your funding offer and answer any questions you may have. So take a look at what Fundkite can offer you and secure veterinarian services funding today.
to help your veterans business succeed
how do I grow from my veterans business Funding?
– Our Handpicked Tips for Growth
Organize a Veteran Business Owners Event
Ever thought that your business could double as an event space? Why not. If you followed our first piece of advice above and have already gotten to know several veteran business owners in your neighborhood, why not see if they want to put on some kind of event to shed light on all of your accomplishments. Or you could organize a monthly meeting of veteran business owners who meet regularly to discuss concerns that you may have about the state of business in your area. Getting involved in your community can go a long way in developing loyal clientele.
Distribute Regular Email Newsletters
Customers want to see what you're up to and distributing regular newsletters via email is a fun and efficient way to do just that. Gather funny anecdotes, engaging pictures, helpful advice, or brag about a new promotion. Your customers will appreciate that you've taken the time to reach out to them, and your newsletters will keep your business on their minds. Veteran business funding from Fundkite can cover these costs and help build your customer base today.
Geo-target Your Intended Audience
Geo-targeting is an incredibly efficient way to reach potential customers. When you implement geo-targeted marketing to distribute your advertisements, you're using the geographic location and recent searches of customers to narrow down your audience. You can do this by zip code, county, town, or city. For instance, if you're a cleaning company and you want to target office buildings in the business district, you can set that as your coordinates and people in that vicinity searching for cleaning companies will see your ad. This saves you money, time, and stress when it comes to marketing.
Our alternative funding will provide you with working capital that considers your business's particular financial requirements and goals. Our experienced staff takes transparency very seriously and will provide you with direct answers to any questions you may have. Our Revenue Purchase Agreement is straightforward with funding amount and fees found easily on the first page.
Our in-house underwriters are passionate about getting you the funds you need to grow your business. That's why we don't look at your credit score alone, we consider more comprehensive aspects of your business which reflect on the health of your operations. Our staff is passionate about helping your business succeed—the last thing we want is to impede your progress.
We understand how timing is everything when it comes to acquiring capital for your business. Receiving the funds you need three months from now might be too late. That's why FundKite prides ourselves in putting cash into your hands as quickly as possible. Qualified applicants can receive funding in as soon as 24 hours.
Here at Fundkite, we believe that small businesses are the lifeblood of every community across this country. Our passion for helping entrepreneurs succeed is what motivates us to get out of bed every morning, and the joy we receive from watching our funding partners succeed is immeasurable. Let Fundkite back your business today and make sure that you have a leg up on the competition.
MINORITY OWNED BUSINESS Funding Options
TRUSTED BY
SMALL BUSINESS OWNERS
SINCE 2015