Up to $2,000,000 of Funding Available for Your Restaurant
Interested in Restaurant Funding?
100% TRANSPARENT FUNDING UP TO $2,000,000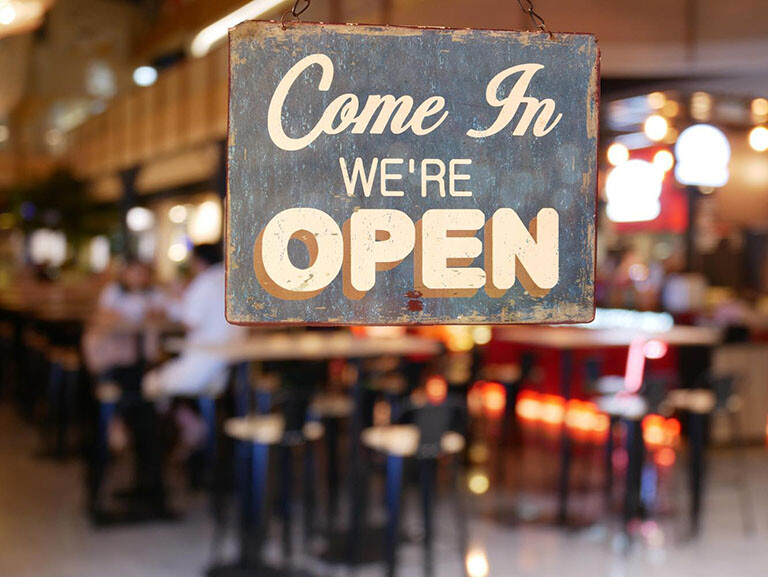 Fundkite offers Funding for Restaurant with a transparent, easy and seamless process. The restaurant business is one of the hardest industries out there, and often restaurateurs are held back because they don't have the working capital they need to reach the next level. Maybe you want to boost marketing, update equipment, or expand to a new location, all of this costs money, and finding the perfect funding for restaurants can be difficult.
That's where Fundkite comes in. Fundkite's experienced underwriting team makes our application process incredibly fast, and our boutique financing allows our staff to create an offer tailored to your business's unique needs and growth goals. Most importantly, we believe in 100% transparency. Our experienced staff will walk you through every detail of your funding offer and answer any questions you may have. So take a look at what Fundkite can offer you and obtain funding for restaurant business today.
to help restaurants succeed
to help restaurants succeed
how to grow with your restaurant Funding
– Our Handpicked Tips for Growth
Consider a Second Location
If your restaurant is hot in its current location, why wouldn't this model work in a similar neighborhood that hasn't been introduced to your cuisine and service yet? Opening a second location is a very popular use of funding for restaurants from Fundkite, and it can provide a brand-new revenue stream for your business. Understand why your restaurant is successful in its current location and scout out similar ones that are far enough away that you won't be chomping into the same base.
Establish a Catering Business
Your customers love coming into your restaurant to enjoy your food, why not bring it to their homes? A catering business is a sure-fire way to grow your restaurant and create a lot of buzz. The best part about it is that you can save a ton of money on energy and staff costs because catering events don't require the use of your facility and tend to depend on a smaller staff. This is also a great way to get involved in your community. Restaurant funding from Fundkite can help cover these costs.
Offer Incentives for Online Reviews
If you can't build up your online review cred, chances are you won't be able to expand your business. It's a sobering fact, but most customers look toward Yelp, Google, and Facebook reviews to decide where they're going to eat next. This means that if you aren't keeping an eye on these reviews, then you're not performing your due diligence as a restaurateur. Offer promotions for your repeat clients if they post a positive Yelp review. It's a small ask that can develop into big money in the future.
FundKite funding will provide you with working capital that considers your business's particular financial requirements and goals. The experienced staff at Fundkite takes transparency very seriously and will provide you with direct answers to any questions you may have. Our Revenue Purchase Agreement is straight forward with funding amount and fees found easily on the first page.
Our in-house underwriters are passionate about getting you the funds you need to grow your business. That's why we don't look at your credit score alone, we consider more comprehensive aspects of your business which reflect on the health of your operations. We are passionate about helping your business succeed—the last thing we want is to impede your progress.
We understand how timing is everything when it comes to acquiring capital for your business. Receiving the funds you need three months from now might be too late. That's why FundKite prides ourselves in putting cash into your hands as quickly as possible. Qualified applicants can receive funding in as soon as 24 hours.
Here at Fundkite, we believe that small businesses are the lifeblood of every community across this country. Our passion for helping entrepreneurs succeed is what motivates us to get out of bed every morning, and the joy we receive from watching our funding partners succeed is immeasurable. Let Fundkite back your business today and make sure that you have a leg up on the competition.
Restaurant Funding Options
From $100,000 to $2,000,000
Fundkite is a game changing institution dedicated to helping small businesses reach their maximum potential.