Up to $2,000,000 of Funding Available for Your Pharmacy
Interested in Pharmacy Funding?
100% TRANSPARENT FUNDING UP TO $2,000,000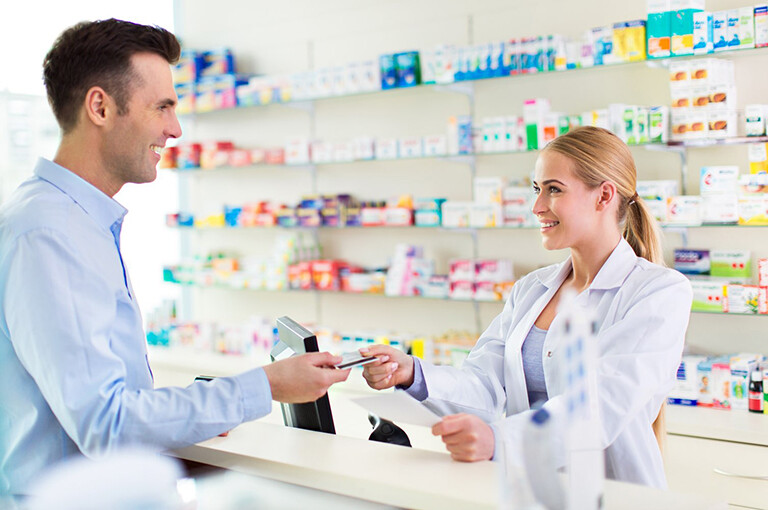 FundKite now offers Pharmacy Funding with a quick transparent and seamless process. Independent pharmacies are a unique mix of the medical field, retail industry, and tech trade. As an independent pharmacy owner, you're all too aware of how these are some of the most expensive businesses to operate. Healthcare policies and political reforms change faster than you can fill a prescription, let alone see the bill paid in accounts receivable. By creating a niche for a community's needs, pharmacies can gain a competitive edge over the big chains. To stand out and provide superior service to chain stores, independent pharmacies need capital from a reliable partner.
That's where Fundkite comes in. Fundkite's experienced underwriting team makes our application process incredibly fast, and our boutique financing allows our staff to develop an offer tailored to your business's unique needs and growth goals. Most importantly, we believe in 100% transparency. Our experienced staff will walk you through every detail of your funding offer and answer any questions you may have. So take a look at what Fundkite can offer you and secure pharmacy funding today.
to help pharmacies succeed
to help pharmacies succeed
WANT TO GROW FROM YOUR PHARMACY FUNDING?
– Our Handpicked Tips for Growth
Create Engaging in Store Displays.
Your brick-and-mortar appearance is crucial to your success. Creating eye-catching in-store displays is a perfect way to direct foot traffic into your store today. If you're wondering how you can afford to purchase new furniture and display items, funding for pharmacy from Fundkite can provide you with the capital.
Start a Rewards Program
Rewards programs give your customers a deal while making sure that they come back for more. Offer some vitamins, bath care products, or whatever else you think will entice your customers. Building loyalty to your store is integral to growing your business, and this is one of the best ways to start that process.
Educate Your Staff Regularly
The pharmacy world is constantly changing, and you need to make sure that your staff is regularly educated about these developments. Set up monthly classes or demonstrations that will keep them engaged and excited for the next lesson. If you're planning to pay your employees for their time during these events, pharmacy funding can help you mitigate some of those expenses.
Our alternative funding will provide you with working capital that considers your business's particular financial requirements and goals. Our experienced staff takes transparency very seriously and will provide you with direct answers to any questions you may have. Our Revenue Purchase Agreement is straightforward with funding amount and fees found easily on the first page.
Our in-house underwriters are passionate about getting you the funds you need to grow your business. That's why we don't look at your credit score alone, we consider more comprehensive aspects of your business which reflect on the health of your operations. Our staff is passionate about helping your business succeed—the last thing we want is to impede your progress.
We understand how timing is everything when it comes to acquiring capital for your business. Receiving the funds you need three months from now might be too late. That's why FundKite prides ourselves in putting cash into your hands as quickly as possible. Qualified applicants can receive funding in as soon as 24 hours.
Here at Fundkite, we believe that small businesses are the lifeblood of every community across this country. Our passion for helping entrepreneurs succeed is what motivates us to get out of bed every morning, and the joy we receive from watching our funding partners succeed is immeasurable. Let Fundkite back your business today and make sure that you have a leg up on the competition.
From $100,000 to $2,000,000
TRUSTED BY
BUSINESS OWNERS
SINCE 2015